"These LUTs are sure to satisfy different filmmakers' tastes. Love them!!"
⭐⭐⭐⭐⭐- Michael Hammock
No need to worry about professional color grading in your videos anymore!
Introducing Moody Cinematic LUTs by Moody Presets to give your videos a punch of cinematic color tones in one click.
Our Cinematic LUTs are handcrafted and specially developed for cinematographers, filmmakers, content creators, and professional video editors.
Compatible with: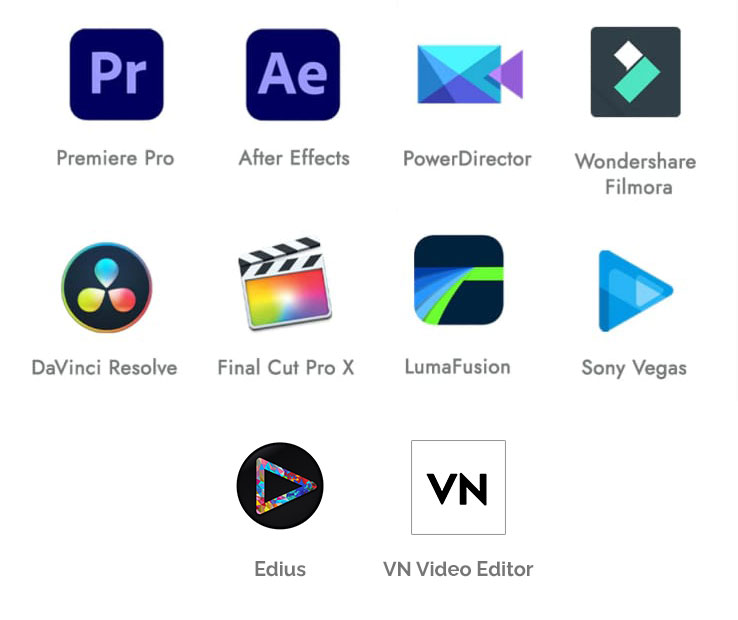 TOP 5 Reasons to use MOODY LUTs.
✅ Moody LUTs will make professional color grading EASY and SPEED UP your color grading process.
✅ You can use them in any video editing software that supports LUTs (.cube), including Adobe Premiere Pro CC, After Effects, Filmora, Sony Vegas, Davinci Resolve, Final Cut Pro, Edius, and so on.
✅ These LUTs are developed using universal settings and can be used on both LOG and REC709 footage. 
*In some cases, you may find that you'll need to turn down or increase the intensity of the LUT, or tweak some other settings, to get it just right.
✅ Take your videos to the next level by transforming them into a Cinematic Shot using Moody Cinematic LUTs.
✅ This LUT collection consists of Cinematic & Moody tones that will give your videos a professional touch in a few easy clicks.
Why Should You Use LUTs?
To create a consistent style in your videos.
To speed up your editing process and edit your videos in one click.
Additional info 
Once your payment is received you'll receive an automatic confirmation email with links to your LUTs.
If you need help using the LUTs go to our Instructions page. Don't worry, it's very quick and easy!